Digital-age Business Consultants
Everything you will ever need

to

MARKET YOUR BUSINESS ONLINE!
​​​​​​​​​​​​​​ Computer Maintenance
Computer maintenance is the practice of keeping computers in a good state of repair. A computer containing accumulated dust and debris may not run properly. Dust and debris will accumulate as a result of air cooling. Any filters used to mitigate this need regular service and changes.​​​​​​​
Our 3rd Party service-partner, Business RadioX helps local business leaders get the word out about the important work they're doing to serve their market, their community, and their profession.​​​​​​​
​​​​​​​​​​​​​​

App Design & Development
Take Your Mobile App Idea to the Next Level. On-Time & Within Budget. Highly Experienced Team. Custom App Development. Get Free Consultation. Services: Mobile Applications, ios App Development, Android App Development.​​​​​​​
Every Successful Business Today Has an Internet Presence …
Leverage the Internet to your advantage by presenting an image online that will attract more customers. Do you need help with that? SCHCS can help.
Digital-age Business Consultants
We are focused on your success FIRST!
"Thinking Outside of the Box" has long been viewed as a viable approach to stimulating creativity - a new way of solving a problem. While SCHCS believes in this concept, we also believe we must "eXpand The Box". "eXpanding the Box" simply means viewing every aspect of the Box in order to consider if there are untapped resources, capabilities, and methods that might still exist therein that can be leveraged to one's benefit.
Applying the eXpand The Box concept, SCHCS believes that, with the evolution of new (IT) technologies, companies may discover that the solutions they seek may be as simple as integrating the appropriate technology into the operation, at the right place.
Samuel C. Harrell (dba., S. C. Harrell Consulting Services (SCHCS) specializes in helping businesses of all sizes leverage digital-aged technologies to obtain and retain a competitive edge.
As an independent consultant, SCHCS integrates a number of products and services into its offerings. Cited below are just some of these relationships, which has been deemed effective at serving the needs of our target markets - small to medium-sized businesses.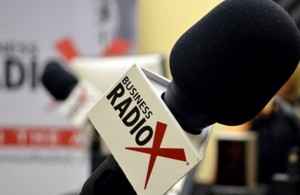 Business RadioX
Join over 35,000 Business Leaders who have shared their story on Business RadioX
Read More
Online Business Directory
Online Marketing Platform
Digital (Podcast) Broadcaster
I hired S. C.Harrell Consulting Services to redesign my website. This involved transferring my domain name and email from one web host to another, as well as constructing a more presentable website that enables me with DYI (do-it-yourself) creative control of my content. The task included setting up an SSL certificate, performing SEO activities, and more. Better yet, the entire process was done in a week's time, costing less than $500, and included a FREE listing in its FacilityAXS Online Business Directory. I would highly recommend SCHCS to anyone seeking website design and content writing support services. ​​​​​​​
What Our Clients Are Saying
"My name is Joe Wilson, I have known Sam Harrell for more than a decade and find him to be hardworking, thorough and dedicated. When my son, Liam began qualifying for the 2020 Summer Olympics in Tokyo Japan, we decided to seek out the government of my homeland, American Samoa to sponsor him as their representative. I asked Sam to write the proposal that resulted in the outcome we were seeking. Now, as he prepares for the 2020 Olympics, Liam is currently competing to surfing events throughout the Pacific Rim under the banner of the International Surfers Association (ISA).
My name is Hill Freedman. Susan Penney and I were in need of two new websites, that would better serve our online branding goals. The websites developed by Samuel are far better than we have ever had. So, join us and give Samuel a Shout Out for his work if you please. I probably have driven him little nuts with finding small things to Nit Pick about. But he has handled it as a true Professional (or at least put up with it.